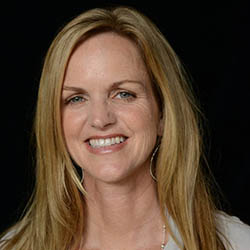 Barbara Scroggie Knaggs, Board Chair
Barbara Knaggs has dedicated her career to public service in the areas of education and non-profit organization. She served as the Chief Operating Officer for the non-profit news organization, The Texas Tribune. Before joining the Tribune, she was Associate Commissioner for State Initiatives at the Texas Education Agency where she oversaw the implementation of statewide education programs, including early childhood education, dropout prevention and college and career readiness initiatives, adult basic education programs, and programs for limited English proficient students. Currently, Ms. Knaggs serves on several school-level and district-level advisory committees with Austin Independent School District.
A 1987 graduate of the University of Texas at Austin with a degree in Plan II, Ms. Knaggs obtained a secondary teaching certificate from the University of Texas at Austin in 1992 and a Master of Public Affairs from the LBJ School of Public Affairs at the University of Texas at Austin in 2003.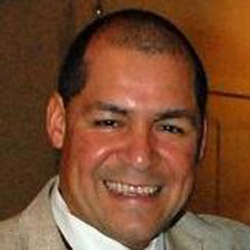 Dr. Lucio Calzada, Chair-Elect
Lucio Calzada, Jr., Ed.D., is the Mentoring Director for the Texas Association of Latino Administrators and Superintendents (TALAS).  He retired from the public school system after 30 years of service to our country's most precious resource, our children. He began his education career as a high school math teacher in Kingsville, Texas. He led his first school as principal of South Park Middle School in Corpus Christi, Texas.  Dr. Calzada later joined the Austin ISD team, first as the principal of Fulmore Middle School, then Garcia Middle School, and he was named the principal of Austin High School in June, 2008. Under his leadership, Austin High School became a State Recognized High School. In January of 2015, Dr. Calzada was invited to join the Hays CISD executive leadership team led by superintendent, Mr. Michael McKie, as the assistant superintendent of secondary schools.
Dr. Calzada earned his doctorate in education leadership from Texas A&M Corpus Christi in 2002.  He served his country as a commissioned officer in the United States Army Reserve.  In his spare time, he has served as an adjunct professor for Texas State Univeristy, Concordia University, and St. Edwards University because he loves teaching. Lucio is married to Dr. Donna Calzada, a fellow educator and is very proud of his three grown daughters, Amanda, Catherine and Hannah.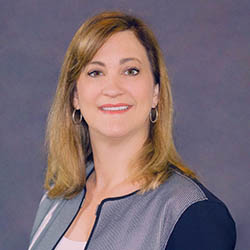 Kendel Martin, Treasurer
Kendel Martin joined Luminex Corporation in December 2007 and currently serves as Vice President, Accounting. In this capacity, Mrs. Martin has responsibility for Finance and Accounting, Financial Planning and Analysis, and Tax.  Prior to joining Luminex Corporation, Mrs. Martin held management roles as External Reporting Manager at Freescale Semiconductor, Internal Audit Manager at Cirrus Logic and Audit Senior Manager at Ernst & Young LLP.
Mrs. Martin holds a B.A. in Economics from Rhodes College and is a Texas Certified Public Accountant.  In addition to serving on the Communities in Schools of Central Texas board, Mrs. Martin has served as the Vice Chair of the Finance Committee for the Greater Austin Chamber of Commerce, and on the Finance Committee of Impact Austin, and on the Business Advisory Board at Westwood High School in Round Rock Independent School District. Mrs. Martin and her husband Paul are missing their daughter, who is attending Ole Miss, and spoiling their two rescue terriers.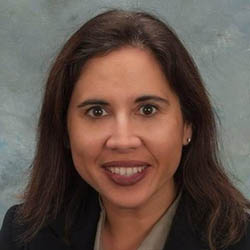 Vanessa Gonzalez, Secretary
Vanessa Gonzalez is a partner at the law firm of Bickerstaff Heath Delgado Acosta LLP, where she leads the firm's employment litigation group. Originally from South Texas, Vanessa received her B.A. from Texas A&M University and her J.D. from University of Texas, School of Law. She is board certified in labor and employment law by the Texas Board of Legal Specializing. Vanessa has been a longtime advocate for equity in education and diversity in the legal profession. She has developed and led volunteer opportunities for Hispanic lawyers in economically disadvantaged schools through the Hispanic Bar Association of Austin and for entrepreneurs and business owners through the Greater Austin Hispanic Chamber of Commerce.
When not helping employers to comply with state and federal employment laws or volunteering in the education arena, Vanessa enjoys spending time outdoors with her husband and two kids in South Austin.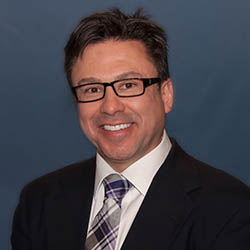 Reyne Telles, at-large
Reyne Christopher Telles has over twenty years of experience in the fields of communication, media relations and marketing. He currently works as the Executive Director of Communication and Engagement for the Austin Independent School District where he serves as part of the superintendent's executive team. He has worked as a television news reporter for a CBS affiliate and as a press secretary with the New Mexico State Senate. Reyne also has served as the Manager of Media Relations for the City of Austin and as the Director of Communications for Mayor Lee Leffingwell. He holds an undergraduate degree in communication and political science as well as  a Masters of Public Affairs from the LBJ School of Public Affairs at the University of Texas at Austin.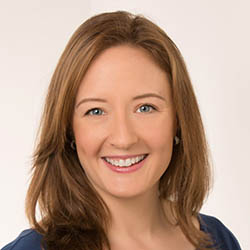 Stacy Armijo
Stacy Armijo is Chief Experience Officer at Amplify Credit Union. Her professional experience spans support for many industries and includes communications planning, media relations, crisis communications, marketing, digital engagement, public affairs and more. She has been recognized by the Austin Business Journal as a Woman of Influence and she is a past winner of the Austin Under 40 Award for "Marketing, PR and Advertising."
Ms. Armijo is also active in her profession and community, currently as a national Board Member for the American Marketing Association. Ms. Armijo holds a B.S. in Public Relations from the University of Texas at Austin and is currently a lecturer in the Moody College of Communications at the University of Texas at Austin teaching "Strategies in Public Relations" to undergraduate students. She also loves spending time with her husband and two boys.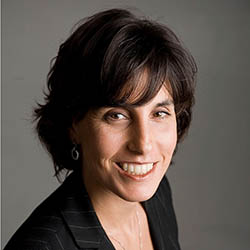 Michele Grieshaber, PhD
Michele Grieshaber, PhD is the Chief Marketing Officer (CMO) of Silicon Labs, Inc., and responsible for the company's marketing strategies and corporate communications programs. In addition to serving on the board of Communities In Schools of Central Texas, Ms. Grieshaber is a member of Impact Austin, an adjunct professor teaching Global Business Ethics at St. Edward's University, and a frequent guest lecturer at the University of Texas McComb's School of Business on a variety of marketing topics.
Ms. Grieshaber has a PhD in mechanical engineering from Virginia Tech and was a Fulbright scholar to France in 1988. In her spare time, Ms. Grieshaber volunteers as a docent at the Blanton Museum of Art on the UT campus. She enjoys Austin's vibrant local food movement and is a supporter of Farmshare Austin.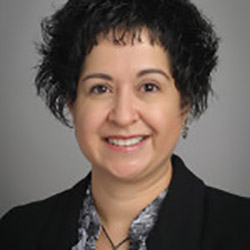 Michele Guzmán, PhD
Michele Guzmán, PhD is Vice President of Administration, Senior Director of Evaluation for the Meadows Mental Health Policy Institute, a nonpartisan, non-profit organization established in 2013 to provide policy research and development to improve mental health services in Texas. Prior to joining the institute, she worked at the Hogg Foundation for Mental Health for six years. In addition to leading and coordinating the Hogg Foundation's evaluation efforts, Ms. Guzmán developed and managed grant programs related to mental health provider workforce issues and mental health research. She taught both undergraduate and graduate counseling psychology courses at The University of Texas at Austin for 10 years and served as Assistant Vice President for Diversity Education Initiatives from 2007-2011.
Ms. Guzmán received her undergraduate degree in Psychology from Vassar College and completed her doctorate in Counseling Psychology at the The State University of New York at Albany. She completed graduate coursework in Public Health at the University of Texas Health Science Center-Houston. She served for two years (2014-2016) as President-Elect and then President, of the Magellan International School Parents Association, where her two children, ages 8 and 11 attend. Michele enjoys walking, listening to audio books, and wine tasting.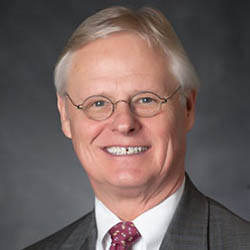 Craig Hester
Craig Hester, CFA has been actively involved in professional investment management since 1972. Prior to becoming Principal with Luther King Capital Management in January 2013, he served as CEO and founder of Hester Capital Management, LLC from 1989-2012.
Mr. Hester currently serves on the Board of Trustees of the Employees Retirement System of Texas, and is a Member of the Advisory Committee of the MBA Investment Fund, LLC of the University of Texas Graduate School of Business. He is a Member of the Board of Directors of the St. David's Foundation, and is Chairman of the Investment Committee. He serves on the Board of Trustees of the Joe R. and Teresa Lozano Long Center for the Performing Arts. He also serves on the Board of Directors of San Jacinto Services.
A graduate of the University of Texas at Austin (BBA, 1971; MBA, 1972), he received the Chartered Financial Analyst designation in 1977 and the Chartered Investment Counselor designation in 1992.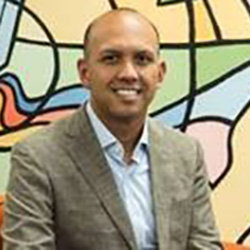 Troy Madres
Troy Madres is a Vice President with Morgan Stanley, a global investment bank. He serves as a banker to local and statewide municipal issuers around the country and has executed over $20 billion in bond transactions in an advisory or underwriting role in his career. Troy's focus is on infrastructure, with significant experience with surface transportation, mass transit, airport, utility, economic development, and P3 clients.
Troy was born and raised in Philadelphia, and is a graduate of the University of Pennsylvania. Prior to joining the CIS Board, Troy was a board member at Creative Action, and previously served as a Vice President in the Bouldin Creek Neighborhood Association, and was on the board of the Philadelphia Mural Arts Advocates. He was also a co-founder of Young Involved Philadelphia, a non-profit that aims to increase civic engagement among recent college graduates. Troy moved to Austin in 2006, and resides in the Bouldin Creek neighborhood with his wife, a Licensed Specialist in School Psychology, and two sons who attend Austin ISD schools.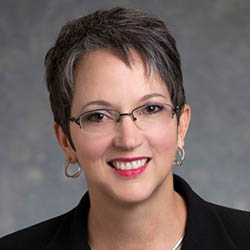 Heather McKissick
Heather McKissick serves as Senior Vice President of Community Impact for University Federal Credit Union (UFCU). She leads credit union strategic relationship development, community engagement, social purpose, advocacy, and marketing. She also focuses on strengthening the UFCU brand and establishing collaborative opportunities for positive community impact.
Heather is a member of the Board of Directors of the American Heart and Stroke Association of Central Texas and Communities In Schools, serves on the Young Women's Alliance community advisory board; and is chair of the advisory council for the Austin Young Chamber of Commerce (and their 2013 "Changemaker of the Year"). She served as chair of the Heart Association's 2017 "Go Red for Women" campaign; as honorary co-chair with Austin Mayor Steve Adler of the 2016 "Austin Under 40" awards; was the inaugural "Austin Under 40 Mentor of the Year" honoree, a "Women of Distinction" honoree in 2014 by the Girl Scouts of Central Texas, and a recipient of a 2010 Austin Business Journal "Profiles in Power" award.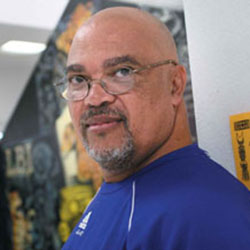 Patrick Patterson
Patrick Patterson serves as Asst. Vice President of The Longhorn Center for School Partnerships. He has been at The University of Texas at Austin since 2010, when he retired from Austin ISD having served thirty years in public education as a teacher and administrator. He started his career in Chicago, where he taught and coached at the high school level from 1981 until 1983. Then from 1983 until 1990, he taught several grade levels at Blackshear Elementary School in Austin. In 1990, he became asst. principal at Summitt Elementary for two years until his first principal job at Reilly Elementary in 1992.  From 1996 until 2010 Patrick became the only person in AISD history to serve the district as principal at each level, having lead Dobie Middle School, Lanier High School and LBJ High School. Both Lanier and LBJ were named in Newsweek's top 1200 High Schools in America during his time as principal. In 2009, Patrick was named Principal of the Year in Austin ISD. In 2010, he was named the Texas Association of Journalism Educator's Administrator of the Year for the State of Texas. In 2014, AISD honored Patrick with the HL Gaines Community Service Award for his continued work on behalf of the children of Austin, Texas.
Mr. Patterson earned his bachelors and master's degrees from Chicago State University in 1981 and 1983, respectively. He earned two post-graduate certifications (elementary education and mid-management administration) from Southwest Texas State University in San Marcos in 1987and 1990. He has two adult daughters, Avaire and Amani, and he is married to his lovely wife, Anita.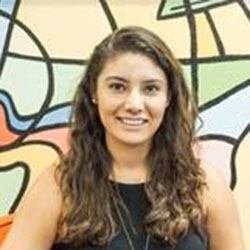 Felicia Peña
Felicia Peña is a public affairs professional working in brand engagement and corporate social responsibility. As a Public Affairs Manager for H-E-B in the Central Texas Region, Felicia's responsibilities include, media relations, sponsorship fulfillment, and charitable efforts on behalf of H-E-B. Felicia graduated from the University of Texas at Austin with a Bachelor of Science in Communication Studies and a Bachelor of Arts in Sociology with a certificate degree in Social Entrepreneurship and Nonprofits. After graduation, Felicia worked as a Campaign Associate for United Way for Greater Austin assisting with the State Employee Charitable Campaign. For 5 years, Felicia worked with the Central Texas Food Bank, serving in a few different roles, most recently as Director of Community Engagement.
Felicia currently serves as a board member at large with Communities In Schools Central Texas. Other community involvement includes board membership of the YWCA Greater Austin, Shoal Creek Conservancy, Young Hispanic Professional Association of Austin, YNPN Austin, and the Young Women's Alliance. Felicia was also a participant in the 2013 class of Leadership Austin Emerge and the city of Austin CityWorks Academy.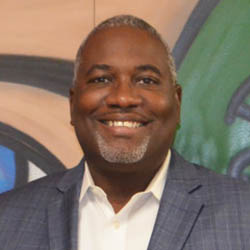 Gregory Perrin 
Gregory Perrin is the Associate Vice President for Development at St. Edward's University. He is a dynamic leader with 29 years of experience in nonprofits, higher education, and community engagement.  A successful fundraiser and consultant, Mr. Perrin has consistently increased revenues, improved and expanded relationships with stakeholders and partners, enhanced program effectiveness and value, and developed innovative initiatives and events that are mission driven, and win enthusiastic support. He serves on the Mid-America Arts Alliance, University of Texas Elementary School, and Communities In Schools of Central Texas boards; and the advisory council for the Armstrong Community Music School. In addition to his fundraising career, Mr. Perrin has been involved in theater for more than 30 years and has directed, produced, and/or performed in more than twenty plays and commercials. He studied with Edward Albee, a three time Pulitzer Prize winning playwright, who selected one of Mr. Perrin's plays for the Edward Albee Playwrights' Workshop. Mr. Perrin is an accomplished playwright with five commissions to his credit.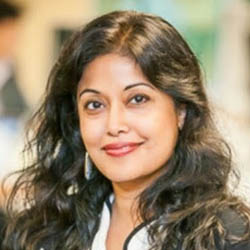 Shaku Selvakumar
Shaku Selvakumar is a marketing innovation leader with multi-country, multinational and start-up experience having worked for Fortune 500 companies like IBM, Shell, and fast growth companies and fast growth startups. She is also a speaker and prolific writer; her articles have appeared in various publications globally.
Currently she is the founder and ceo of Activateen, a collaborative program for teenagers that combines technology understanding with emotional wellness. She also serves as the Community Impact Advisor at CognitiveScale, a fast growth enterprise AI company.
Prior to this, she was the Vice President, Marketing for CognitiveScale. Here she led the company's marketing strategy and execution from its inception and was instrumental in positioning it as one of the leading core artificial intelligence startups garnering awards, influencer endorsement, and driving demand with Fortune 500 customers and partners.
Shaku holds Bachelor's in Arts in Literature and Sociology, a Post Graduate degree in Mass Communications and a Master's in Business Administration from the University of Bradford. She is  passionate about education reform. She is a certified yoga teacher and an avid hiker. Her poetry is often inspired by the trails of Central Texas.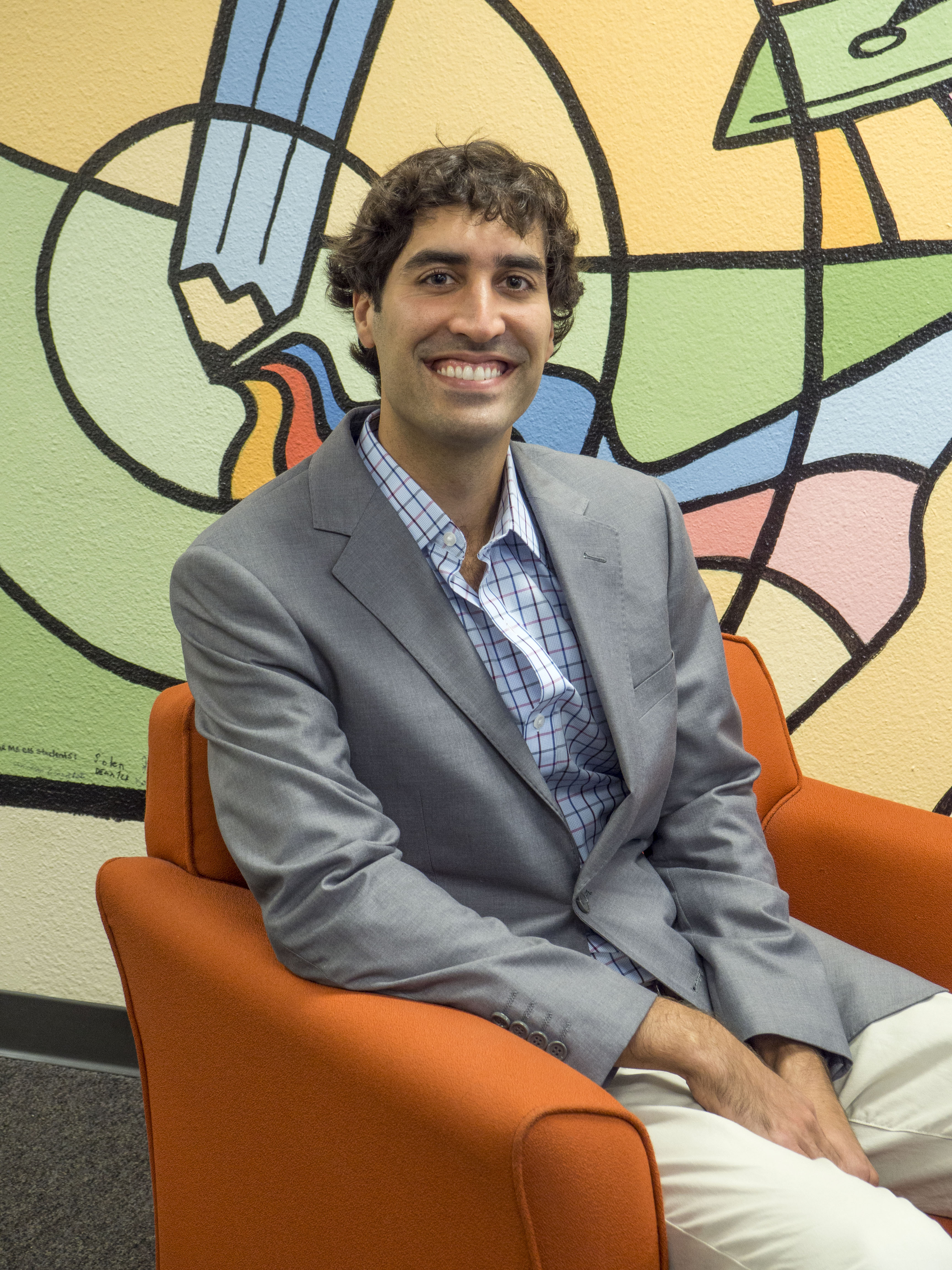 Kevin Sooch
Kevin Sooch is a Development Manager at Stratus Properties. Kevin joined Stratus in December 2016. Kevin's role focuses on overseeing real estate developments through the various phases of acquisition, design, permitting, financing, construction, operations, and disposition. Prior to joining Stratus Properties, Kevin worked as an Applications Engineer at National Instruments.
Kevin holds a BS in Electrical Engineering from The University of Michigan. Before joining the Board of Communities In Schools, Kevin served as a board member of the KDK-Harman Foundation. Kevin and his wife, Alexandria, live in Central Austin with their son, Hayden. Kevin is an active volunteer for Foster Village, Saint Louise House, and Pop-Up Birthday.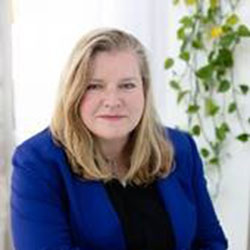 Kirsten Ueber
Kirsten Ueber is currently a Senior Director with the Boston Consulting Group (BCG), where she oversees Operations for the global Energy Practice of the firm. In her 20 year career with BCG, she has consulted to clients in Energy and Industrial Goods and has worked with the Global CEO and Chief of Staff as well as the global Executive Committee of the firm. She has been based out of their Munich, Atlanta, Dallas and Austin offices.
Kirsten holds a BA in Plan II Honors from the University of Texas at Austin and an MBA in Finance and Entrepreneurship from the Wharton School at the University of Pennsylvania. She grew up in Germany and is bilingual in German and English.
She is deeply committed to educational issues, and has served as a mentor to UT students through the Texas Exes, and on the Finance Committee for CIS. She spends her free time with her husband of 20 years, Eric, and their three middle and high-school aged children who attend AISD schools.
LEADERSHIP CIRCLE MEMBERS
Edna Ramón-Butts
Austin Independent School District
Suzanna Caballero and John Caballero
Vantage Bank and Austin Independent School District
Jeff Civins
Haynes and Boone, L.L.P.
Sheryl Cole
Cole Law Firm
Mary Lockwood Crouch
Community Leader
Jennifer Esterline
Community Leader
Jesús Garza
Community Leader
Nikki Graham
Bank of America
Charlotte and Sam Hanna
SGH Management Company, LLC
Martha Harris
Community Leader
Dave Holiday
Chief Audit Executive, AMD
Charisse Hughen and David Hughen
Austin HR
Jo Lyn Kallison and Kal Kallison
Rogers & Whitley, LLP and Community Leader
Christopher Kennedy
CEO, Leadership Austin
Jane Kretzschmar and Peter Kretzschmar
The University of Texas at Austin and United Way for Greater Austin
Shelly Lang
Community Leader
Michael R. Levy
Michael R. Levy Charitable Foundation
Honorable Mike Lynch
Community Leader
Chris Mitchell
Community Leader
Susan Morrison
Texas School for the Blind and Visually Impaired
Dr. Anna Pedroza and Robert Chapin
Community Leaders and Arcadis, Inc.
Dr. Colette Pierce Burnette
Huston-Tillotson University
Kate Rhodes and Dr. Richard Rhodes
AT&T and Austin Community College District
Liz Rodriguez 
Charles Schwab
Kathryn Ross
Community Leader
Danny Roth
Southwest Strategies Group
Marcia Silverberg
Principal, HR Directions
Sue Snyder
Enviro Water Minerals Company, Inc.
Sabrina and Bill Streusand
Community Leaders
Dean Taylor
Washington Federal
Laura Templeton
Community Leader
Jeff Trigger
La Corsha Hospitality Group
Dr. Gregory Vincent
Community Leader
Dr. Gloria Williams
Austin Independent School District
Mark Williams
Community Leader
Susan Wittliff and Reid Wittliff
Price Wealth Management and Wittliff Cutter, PLLC